ABOUT US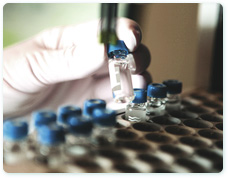 With 70 years' experience in manufacturing high quality active pharmaceutical ingredients (APIs) and three manufacturing facilities in Europe, Dipharma is one of the major European producers of APIs, serving a large base of pharmaceutical companies around the world.

Quality and reliability
All three plants are regularly inspected by European Agencies of Health, US Food and Drug Administration (FDA) and other National Regulatory agencies;
First inspection by US FDA in 1970;
Internal Intellectual Property department to monitor IP situation and developments to ensure strict respect of third-party patents.

Innovation
More than 200 patents or patent applications filed;
State-of-the-art laboratories and 40 experienced researchers in R&D, reinforced by ongoing co-operations with university research institutes;
Patented innovative synthetic routes supported by many of our clients' successful early product launches.

The right supplier with the right skills
As the global pharmaceutical industry serves human health, it must have high standards. We have been investing in our passion and commitment to achieve the highest levels of quality and customer satisfaction, with innovative solutions, for 70 years.
Dipharma's strength in the development of unique chemical processes and handling complex and hazardous chemistry, supports customers for both custom synthesis and generic active pharmaceutical ingredients (APIs).

Making a positive difference
Dipharma is committed to "making a positive difference". This means we take as much care of our environment and community as we take of the products ultimately used for treatment of our end consumers. As such, this commitment encompasses the safety of the consumers, our workers, neighbours and future generations.
To achieve this, we have continuous improvement programmes in place for:
Quality, to ensure the health and safety of consumers.
Health, Safety and Environment, to ensure the health and safety of our workers, neighbours and future generations.